Recently I enjoyed visiting Sue and learning all about how she makes her frames of little ones' hands and feet impressions.  I am the proud owner of two of her gorgeous pieces - we had to have the second one done when our youngest arrived!  I love looking at them and the kids enjoy comparing their hand size now to what it used to be!
However even though I have these I had no idea of the amount of work she puts into each piece so that it is unique to you. Two lovely mummies agreed for me to photograph their sessions so see for yourself the process and the final result.

Meet Sue and some examples of her work.  As you can see you can include an image with your impressions and she also has a line of silver pendants, cufflinks etc that you can have imprints on - great gifts!

A block of clay, little hands and feet and the knack of getting impressions!  As a mother first time around I did try to do this myself with a shop-bought kit - big mistake! it's really not as easy as you may think. Second and third time around I headed off to see Sue - much less stressful for me and the kids :).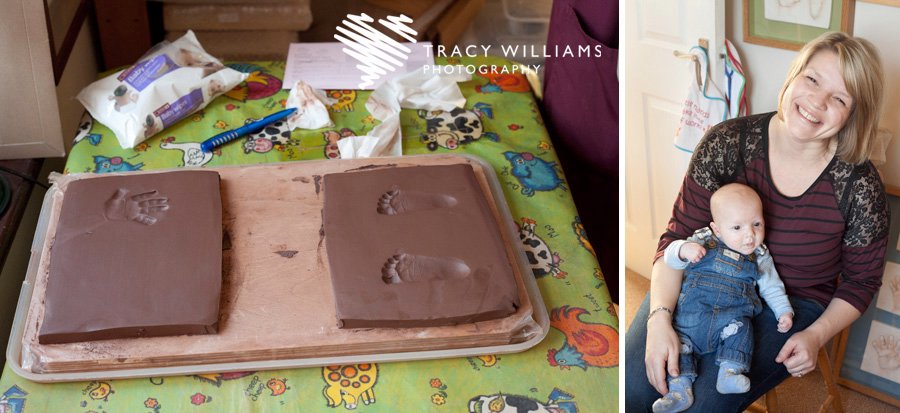 Success and happy mummy and baby.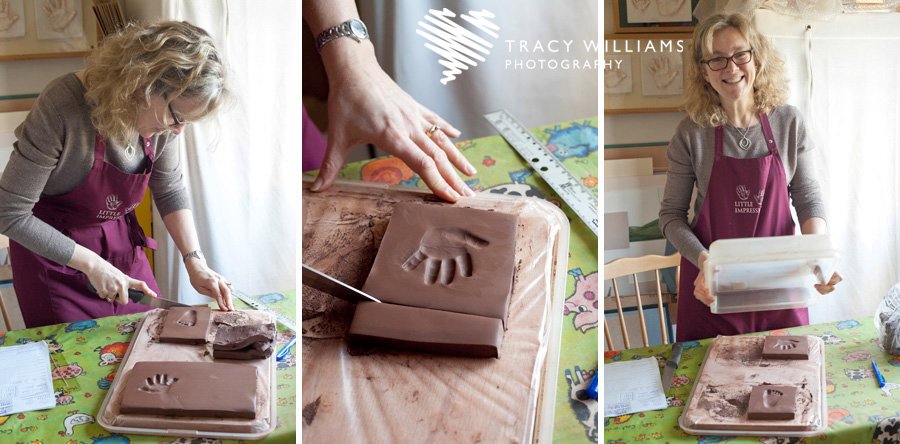 Sue quickly works with the clay to cut it to the right dimensions and then it's stored to dry out.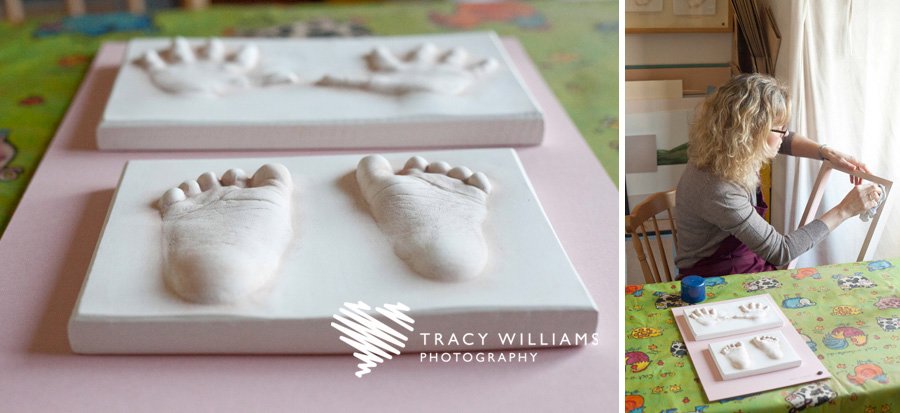 In true Blue Peter Style - here's one she made earlier!

Framing has many stages.


Once all assembled she checks the finished product.

Another lovely little client

Cleaning those tiny little toes and a whole selection of backboard colours for the frames - choices, choices.
If you would like to have impressions of hands or feet please do contact Sue - perfect present for Mother's day.  Sue - Little Impressions - or check out her Facebook page.
If you would like an image to go with those impressions please do contact me - Tracy on Facebook or check out my website