A summer wedding at Blake Hall  - http://www.blakehall.co.uk/ - recently I was second shooter for Tina Crowther and it was at Blake Hall somewhere I have been wanting to shoot. There are lots of gorgeous photo opportunities at this venue from the main Barns, gardens, and driveway, to the Coach House, but for me the one that I particularly wanted was the swing!

The day started in the coach house for bridal prep and what a great setting, lots of space and light (both concerns for us photographers!)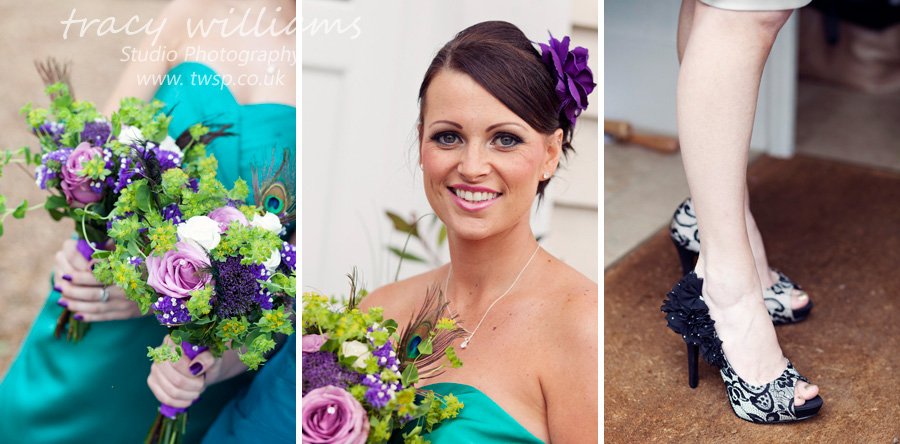 Our bride Faye was very calm and we were able to spend some time with her capturing some pre wedding images.

Next was a meet with the groom Steve and his groomsmen at the main Barn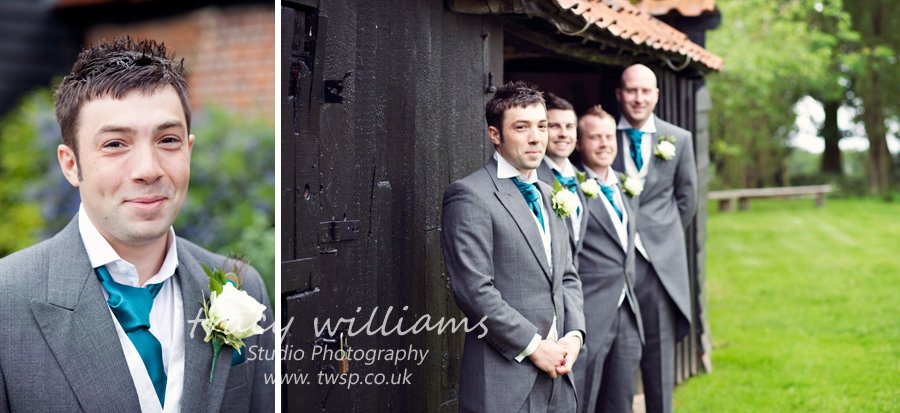 I always love capturing details of the big day, the things the Bride & Groom have spent time planning and at this wedding I was loving the theme - Peacocks, gorgeous colours and peacock feathers - beautiful!

and such attention to detail for the tables and barn.

Ceremony time and whilst the Bride & Groom had been hoping for a ceremony outside the great British weather was playing games and unfortunately this was not possible. Faye did not let herself be upset by this but instead had fun walking to the venue accompanied by rather heavy wet stuff - a true bride!

The Main Barn arrival mission acomplished! and her groom and guests waiting the ceremony begins.

A gorgeous setting and vows spoken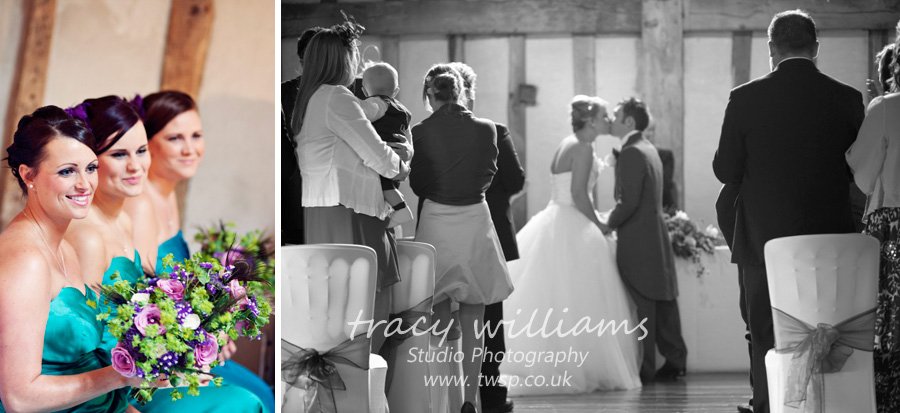 True to form the weather now improves and the B&G are able to come outside for photographs

They are determined to make the swing for images (as you know!) so we are very happy to capture their enjoyment for them.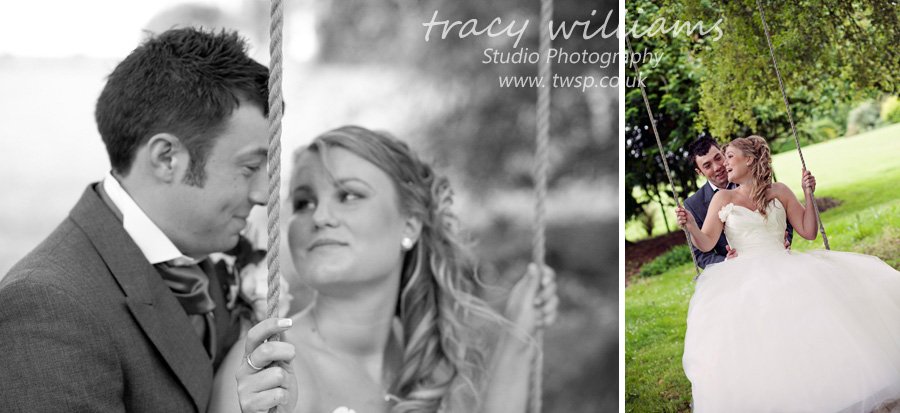 A tender moment followed by some fun!

Wishing you both much happiness in married life! Tracy