In June of this year I was the wedding photographer for Bev & James Doe who had chosen to get married in The Room in the Rodings. Their brief for the day was relaxed and fun and to ensure their guests enjoyed themselves. 

With Scottish inputs to their theme (Bev's family is Scottish) the red worked beautifully with the lush green Essex countryside and the setting of The Room in the Rodings.

One of the younger members of the bridal party alittle uncertain! along with the groom and his dad talking before the brides arrival.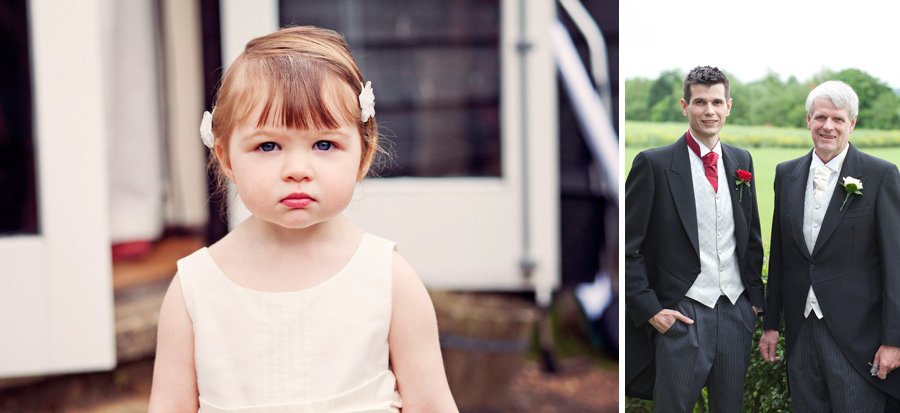 From these images I think it is fair to say there was as the couple wished enjoyment of their special day.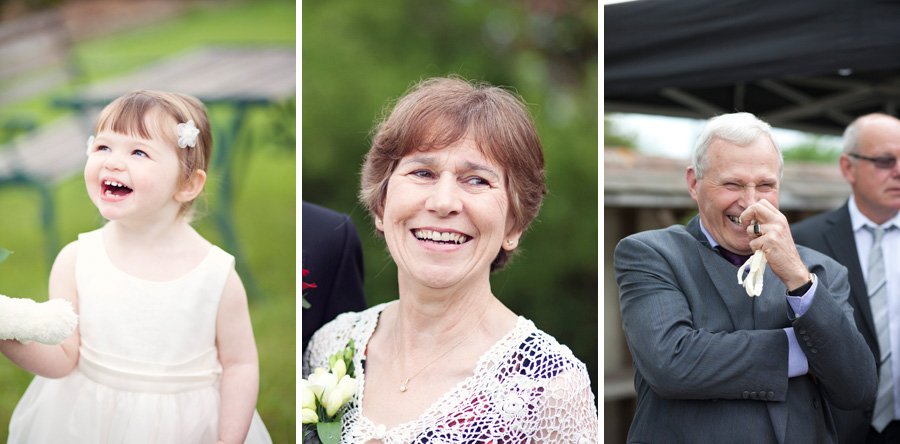 When I first met them Bev expressed her dislike of having her photograph taken and her concerns for the big day. I always try to make sure my Bride & Grooms are relaxed and happy as this means they will enjoy the day more and not stress that I am photographing them. Part of helping them relax is the pre big day engagement session where I spend time with the couple and get them used to being photographed - please see separate blogs on this!

With Bev & Jim I was really pleased when following our initial meeting to discuss their wedding I received an email from them containing the following ' We've talked it over and we would really love to go  ahead and make a booking with you. We feel confident that you will make the  memories of our day very special! Your work is really stunning and we both  felt very relaxed with you, which is one thing that I in particular was  despairing of, after some of the photographers we have met you are a breath of fresh air!!. As  I mentioned, I get really self-conscious of photos being taken, but even  just the little chat we had with you made me feel less nervous already!. 

I love capturing all those special little glances and moments! In this instance the proud brother and the B&G!

Mr & Mrs Doe post ceremony and greeting their guests - much happiness and congratulations.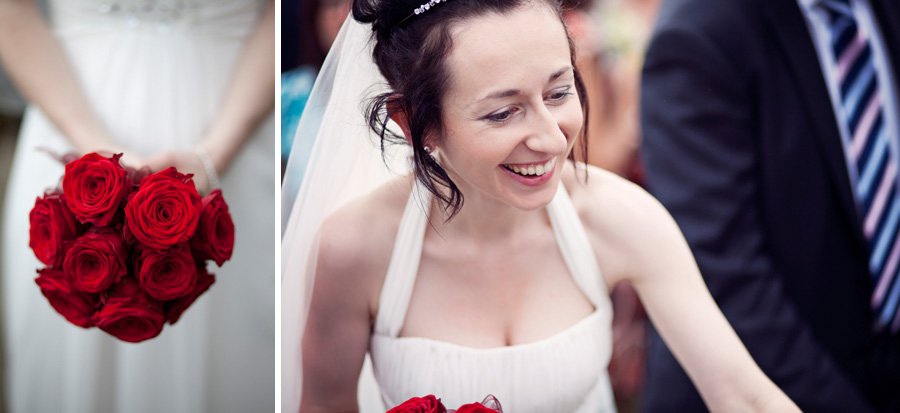 Time for some photographs with the bridal car and a few minutes away from the hustle and bustle to comtemplate being Mr & Mrs - always lovely for couples to have some time with one another.

I could not finish this blog entry without including some images that hopefully will make Mr & Mrs Doe smile remembering !!!! - treading on the veil - always a no no!!!!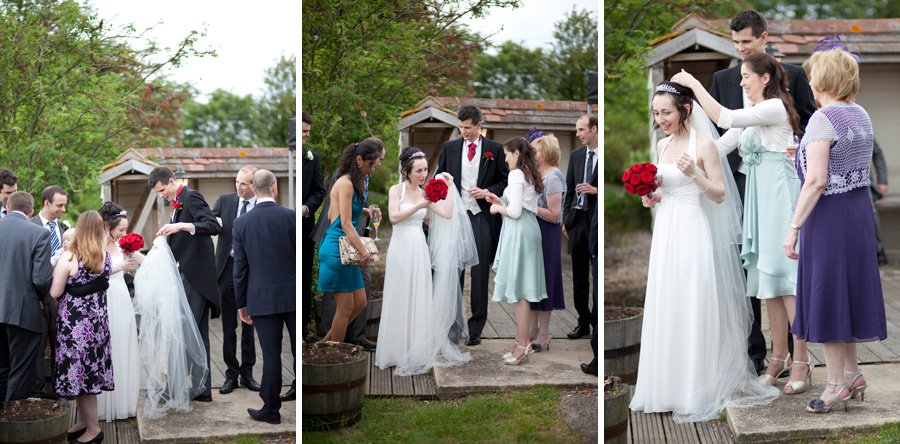 Dear Bev & Jim - wishing you both a very happy and wonderful married life together, Tracy.